Location, Location, Location: So many places to explore.
I  have provided some resources for you to get information to help you locate and determine what information is most  beneficial to start your knowledge journey.  Enjoy the discoveries others have made about their success in mastering leadership skills and life transitions.
Leadership:

Lean In-Women, Work and the Will to Lead
by Sheryl Sandberg: Sandberg is the COO of Facebook and believes that "Now is the Time" that women sat up and took notice of the inequality of women leaders in the corporate world. She explains why having women in leadership roles is so important for business and society. Yes, there are obstacles, however women must realize that they bring much to the table and men reading this book can see what they are missing from women's abilities to lead. Gender biases must be overcome. Lean In Ladies!!!

Wander Woman: How High Achieving Women Find Contentment and Direction
by Marcia Reynolds. "The new generation of women are confident,ambitious, and driven yet anxious, discontent and above all restless." What is the root cause of this restlessness? The author gives the reader the tools to strategize and plan to remove these negative influences from one's life. With the appropriate methods, exercises and practices, the reader can find a new direction and thoughtfully plan her next move to make more sense in her busy imbalanced life. Focusing on what one can control, and remembering one's mission can be a start.

Why You Didn't Get The Job
by Diane Cashin: This book gives ten steps for success in business acting as a "Woman's Guide for Navigating Her Way to the Top". The author explains how women are frustrated trying to be authentic and running up against getting their point across in a manner that men will understand and accept as credible. In reading this guide, you will learn to remove road blocks and face the reality that you are not using the potential you have as a women to lead in today's world. You can develop your greatest features from the information within this guide.

Vital Voices: The Power of Women Leading Change Around the World
by Alyse Nelson: This is a book that tells about a movement that is exonerating women who have become leaders facing obstacles and gender biases that they wish to eradicate for women throughout the world. It stresses equality and social justice through women's leadership. This book is an inspiration to women to see the possibilities that their leadership can create.

How Women Lead, The 8 Essential Strategies Successful Women Know
 by Sharon Hadary and Laura Henderson: This book packed with case studies and research inspires successful women to be even more successful in taking their leadership dreams to new heights. Using this book as a guide puts structure to the daily needs women have to become powerful in the workplace. Finding your passion, taking inventory of your needs, realizing your strengths and weaknesses are just a few of the necessary factors that will make a woman more powerful.

Sun Tzu for Women, The Art of War For Winning in Business
 by Becky Sheetz-Runkle: Using ancient strategies for winning in today's workplace, puts this book at the top of the list. The popular book, The Art of War was used by many managers in promoting their ideas and navigating the workplace Sun Tzu's analogies to the battle field, not often related to women, are also used here to provide power to navigate through conflict, get out of their comfort zone, ask for what they want and get valued for what they can offer. The premise is: Victory is to be achieved before the battle is even initiated."This is the embodiment of an unconquerable spirit."

Nice Girls Don't Get the Corner Office 101, Unconscious Mistakes Women Make That Sabotage Their Careers:
by Lois P. Frankel, PhD
The author lists behaviors young women make that they have learned in girlhood and how to eliminate them from thier daily lives. Coaching tips are provided to deal with each behavior that arises in the workplace.Some mistakes: Ignoring Feedback, Couching Questions as Statements, Asking Permission, Apologizing. Acting Like a Man. Read this easy to navigate coaching book to improve your strategies immediately and become effective in your career "at the table".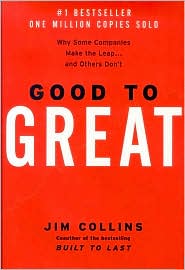 Good To Great
– Jim Collins:
Learn what separates good leaders from great leaders. Formulate your business goals through principles discussed on how to refine your business model.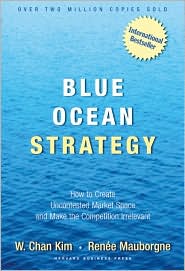 Blue Ocean Strategies
 -W. Chan Kim & Renee Mauborgne:
Find that unique value in your company to distinguish it from the rest so you are riding the tide and not being pulled under.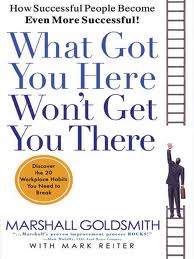 What Got You Here Won't Get You There
 -Marshall Goldsmith:
Leaders must realize that your business has been developed, and now you must look beyond what got you to this place in order to stay ahead of the game.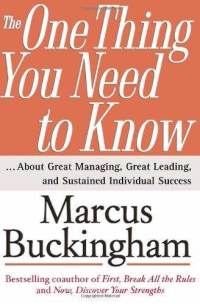 The One Thing You Need To Know
 -Marcus Buckingham:
Managers and leaders have distinct positions and job descriptions.  This book helps you focus on what each position is necessary for in the growth of a company
[/resource]

The Success Principles
– Jack Canfield:
The author presents principles that  have been used by successful leaders to help deal with "daily challenges, realize your ambition, and live with passion and purpose".

Built To Last 
– Jim Collins & Jerry Porras

Mastering The Rockefeller Habits 
– Vernon Harnish:
The author provides the reader with strategic tools to keep the entrepreneurial spirit of their business and still safely increase their growth potential.  What worked for the Rockefellers was the application of consistent habits.  Those habits are explored in simple terms to assist the reader in making strategically smart decisions.

Seven Habits Of Highly Effective People 
– Steven Covey

The Eighth Habit 
– Steven Covey:
Find your voice and inspire others to find theirs.

First Break All The Rules
 – Marcus Buckingham & Curt Coffman

12: The Elements Of Managing
 – Rodd Wagner & James K. Harter:
The largest study of employee engagement due to great managers inspiring and empowering their employees in the face of many environmental challenges.

The Extraordinary Leader: Turning Good Managers Into Great Leaders
 – John Zenger & Joseph Folkman:
The authors' objectives were to present a book in language that one would find easy to process about the nature of developing leaders within organizations, offering actions that could be applied, and statistics that would show that leaders can be developed with the right people using the right methodology
.

Leadersip Presence 
– Belle Linda Halpern & Kathy Lubar:
Leaders must be able to be present, reach out, express feelings, and except themselves with authenticity in order to empower and
inspire their employees.

Leadership and Self-Deception 
– The Arbinger Institute:
Through telling a story of one man's struggle with his challenges, the authors have shown how we, ourselves, are consistently placing barriers in our way and lack the awareness to overcome our failings.  This book gives insight into how to make things work for us. The importance of knowing if we are working from within the "box", or outside the "box" is what will make the difference in our life and business relationships and lead to successes.

The Three Laws of Performance
– Steven Zaffron and David Logan:
The authors present a new way to look at leadership possibilities and potential  of individuals to collaborate and become leaders. 1.People perform due to their own perception and experience, 2. How the situation occurs to them is developed through language, 3. Future based language transforms how situations occur to the individual: promises, declarations, requests.

Winning in a Man's World:  Advice for Women who want to succeed and the men who work with them
 – Renee Weisman:
After reading each chapter, you have the opportunity to work on an exercise that relates immediately.  You can use all the advice in this book from time to time.  You can consider the information in this book easy to apply and will definitely become more attuned to the way your act, react, and respond on a daily basis.  Paying attention to communication both verbal and non verbal will help you make inroads in a very competitive environment. 
Life Transitions:

Find Your Great Work 
– Michael Bungay Stanier:
This little activity book helps the reader realize the great possibilities they have for doing great work.  learn how to do things differently to achieve bigger and better results.

Coach Yourself  To A New Career 
– Talane Miedaner: 
The author presents 7 steps to help you realize what you need to do to reinvent your professional life.  Activities  help hold you accountable for who you are and who you want to be
.

Life Is A Verb 
– Patti Digh: 
The author's blog became her book of stories from different individuals and their becoming aware of the need to take action in one's life, to "smell the roses", and to witness life as living it with great intention.

The Power Of Now
– Eckhart Tolle: 
Becoming  present to your inner being is voiced in this self exploratory book. With this presence one will learn to shed false beliefs about happenings and become more relaxed and able to proceed through life with positive
results.

Smile For No Good Reason 
– Lee L. Jampolsky:
The author presents short prescriptions for altering our attitude enabling us to look at possibilities in life for happiness and well being.

Holding The Center: Sanctuary in a Time of Confusion
– Richard Strozzi Heckler:
This book helps the reader understand how to be human in times of confusion. "When the mind, body and spirit are unified, we have the capacity to create a life that has meaning and r."

The Anatomy Of Change: A Way to Move Through Life's Transitions
– Richard Strozzi Heckler: 
The author shows exercises that illustrate how we can use energies to deal with our individual conflicts so we can then utilize
the techniques to have more internal power to
overcome issues and become productive. 
Being Human At Work: Bringing Somatic Intelligence Into Your Professional Life 
– Richard Strozzi Heckler: 
Due to technology, we have lost sense of our bodies and the feelings of enjoyment.  We tend to be mechanized in our everyday lives.  Somatics are a set of practices that create presence in ourselves so we can be present to others.

The Element: How Finding Your Passion Changes Everything 
– Ken Robinson:
Find Your Courage: 12 Acts For Becoming Fearless At Work and In Life 
– Margie Warrell
More Effective Communication:

Emotional Intelligence 
– Daniel Goleman

Crucial Conversations: Tools For Talking When The Stakes Are High
– Kerry Patterson, Joseph Grenny, Ron McMillan, Al Switzer, Steven Covey

Fierce Conversations 
– Susan Scott

Language And The Pursuit Of Happiness 
– Chalmers Brothers:
This book gives the reader a new foundation for designing your life, your relationships, and your results.Using the right language can become your open door to effectiveness, happiness and success in relationships
in all walks of life
.
Many more books are available for you to learn from and become empowered to make you more aware if your needs, desires and potential achievement in areas of excitement for you.
Contact Isabel to discuss your next step in your unique journey toward self-fulfillment.