This can be The Year for you to achieve greatness, prioritize your goals, and integrate your work and life routines. This can be The Year to be who you know you can be, go where you have always wanted to go, and breathe the fresh air of success. Just like last year, right? -Did you make those things happen? On a scale of 1-10 where 10 is the highest level, where would you say you are based on your dreams of achievement?  And if you did, good for you!  Keep up the great work and mentor others.
THIS CAN BE THE YEAR
With the proper process you can move along the scale of 1-10 and measure your achievement.
I recently rediscovered a book by Brian Tracy: Flight Plan–The Real Secret of Success. This book was written as a metaphor to prepare for a flight. To have all systems go, the pilot must have a flight plan. Tracy states that to get anywhere, you need clear goals, plans, and a schedule. Of course it take courage to then "lift off".
Each of the 12 chapters of this book addresses, in metaphorical flight terms, how one can achieve success if one follows the author's process:
"Choose Your Destination, Review Your Flight Options, Write Your Flight Plan, Prepare for Your Journey, Take Off at Full Throttle, Plan for Turbulence, etc." Most importantly, I believe that your ability to know what your barriers have been, usually related to fears and the acceptance of the origin of those fears, will empower you to "Master Your Fears" and "Persist Until You Succeeed".
It takes SMART goal setting and commitment to be able to even prepare for your "flight". Specific, Measureable, Achievable, Realistic, and Timely goals. I have included some information to assist you as an individual or a leader of a team to assist others in Goal Setting following a SMART Goals oriented process so that you can say: "This Can be the Year"
http://templatelab.com/writing-smart-goals/
As a leadership coach, I have worked hard to overcome my fear of flying.
Perhaps this article will inspire you to get to where you have dreamed of going instead of flying stand-by. Become present to your strengths and work toward building on them. As Brian Tracy says in his chapter titled "Make Continual Course Corrections," Take Control of Your Mind. : What are you trying to do?  How are you trying to do it?  Is there a better way?  What are your assumptions?  What if your assumptions are wrong?  What actions would you take…?  What is the first action you should take?
What was was, what is is, what can be, CAN BE. Yes, THIS Can Be The Year:Learn a Smart Way to Achieve Your Goals.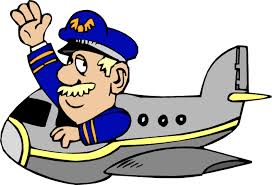 "All the calculations show it can't work. There's only one thing to do: make it work". Make it work for you………
Pierre Georges Latécoère, early French aviation entrepreneur.